ABOUT US - Introducing EXPEDIS spol. s r.o.
Beginnings: international and domestic road transport
EXPEDIS was established in 2002, initially as a domestic and international haulage firm, mostly to EU countries. A year later, the company began freight forwarding services.

Expansion into warehousing
fter five years of renting various office and parking spaces, the firm decided to purchase warehouse space in Ústí nad Labem to provide a better service.
We established a base offering a complete service that meets all client needs, including, handling, shipment completion and administration.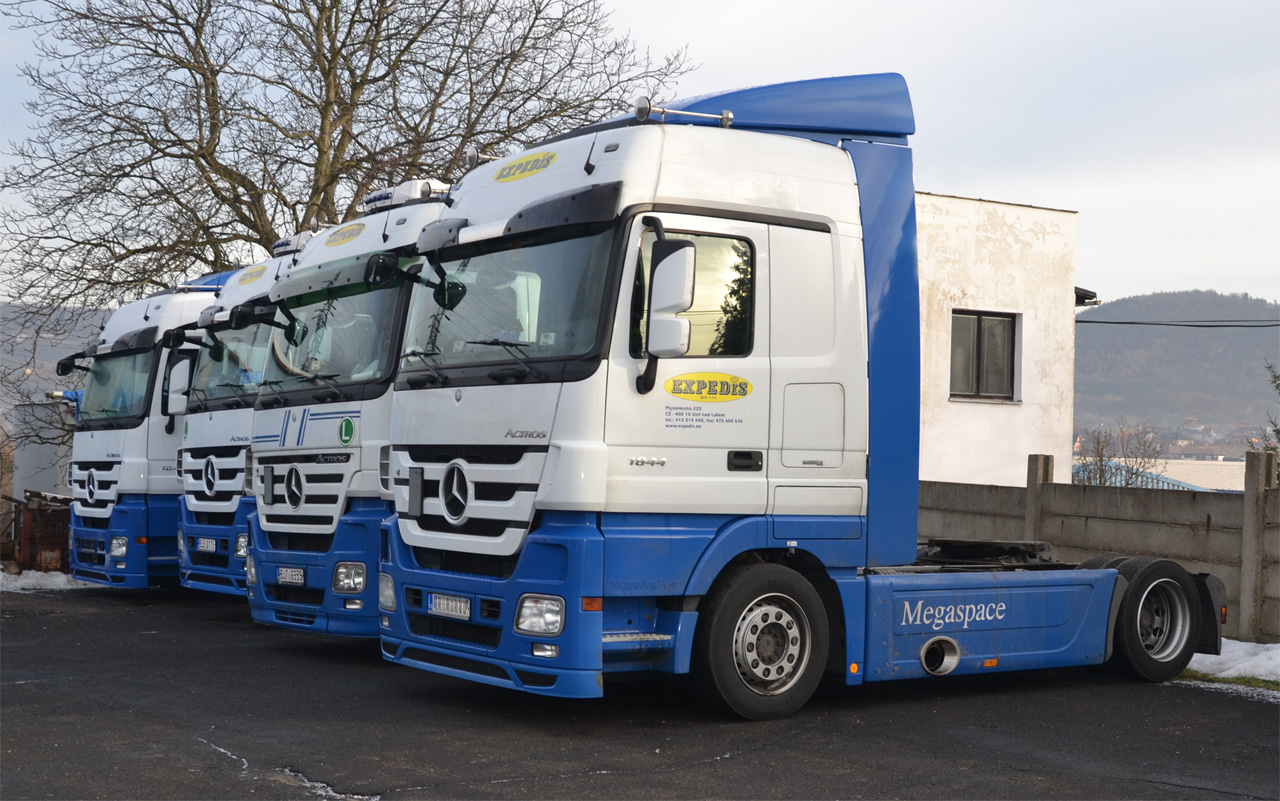 Peace of mind for clients
We use our vehicles mainly for shipments, but we also have partnership arrangements with reputable haulage contractors.
In freight forwarding for your goods, we work only with partner firms with a proven track record. We regularly evaluate them to ensure that we meet your most complex orders.
We use our own, established system of quality management and control for constantly maintaining and developing the quality of freight forwarding services.
Carrier liability insurance worth CZK 10 million.
All our vehicles are equipped with GPS monitoring so that you can always receive up-to-the minute information about the location of your goods.
Naturally, shipments are "Just in time".
100% focus on customer care
We always strive to attract new, satisfied clients, and offer them a service that goes beyond their expectations. Our goal is long-term customer satisfaction. Contact us. Our team will be happy to help you.
Basic information: EXPEDIS spol. s r.o.
Expedis spol s r.o.
Billing address: 5. května 284/4, 405 02 Děčín X – Bělá
Company identification number: 25455036
Tax identification number: CZ25455036

Havířská 346/100
400 10 Ústí nad Labem

The company is incorporated in the Companies Register at the Regional Court in Ústí nad Labem, in Part C, File 19159.
EXPEDIS in numbers
6500


Shipments per year

3 000 000


Kilometres per year

1 000 000


Tonnes of material transported annually

more than

20


satisfied long-term customers
Russia, Portugal and Turkey


The farthest destinations we ship to

= t('Jsme na trhu více než 15 let') ?>


= We have been on the market for more than 15 years = 15 years of experience